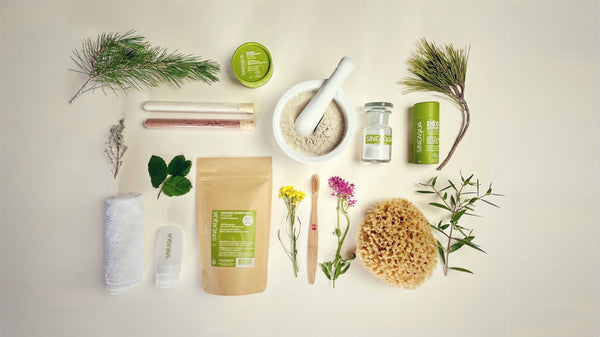 Naturally Innovative
Gentle and effective natural products in innovative new formats. Made in Provence .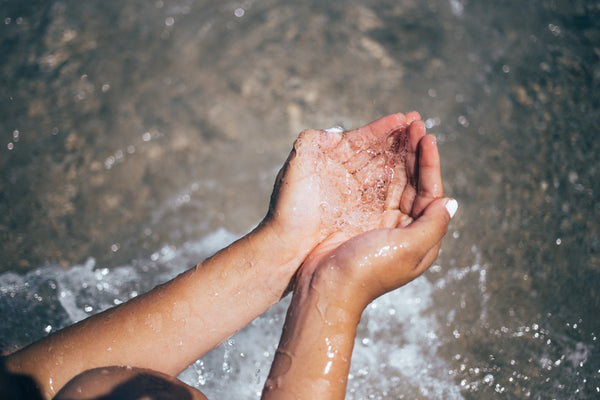 Water is essential for life, but not for cosmetics
Sineaqua is committed to a more sustainable future. By formulating without water we can provide smaller, lighter products in reusable packaging. It's also a healthier choice that avoids use of chemical additives.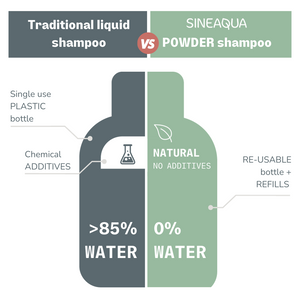 Why waterless?
Traditional liquid shampoos and shower gels contain up to 90% water, relying on chemical additives to prevent the development of bacteria. Our revolutionary waterless approach eliminates the need for these additives. Simply add water to our concentrated powders, and watch them come to life as they cleanse, nourish and rejuvenate your hair and skin. 
This approach also eliminates single use plastic bottles and contributes to safeguarding water - our planet's most precious resource.
Powder to foam... activated by the water in your shower
Our natural powder products are water-free, refillable and zero waste ... with instant foam activated by your shower water.
SINEAQUA provides a transformative hair and skin care experience that focuses on quality, not filler. No dilution, no chemicals—just pure, undiluted nature at its best.
Easy to use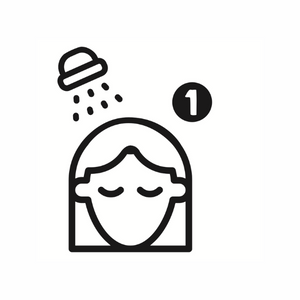 Wet
Wet your hair in the shower.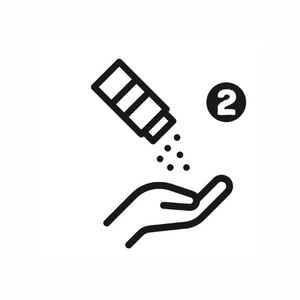 Pour
Pour 1 to 2 teaspoons of powder into the palm of your hand.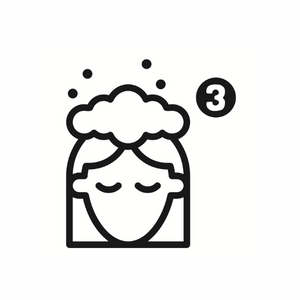 Apply
Apply directly to wet hair and massage to activate the foam.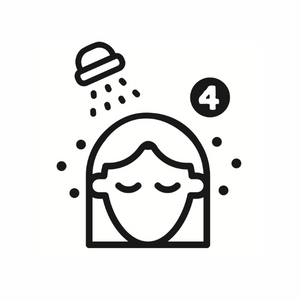 Rinse
Rinse under the shower as usual.
Great product! Hair clean, light, pleasant to the touch...
Sandrine A.
37 years old, Toulouse, Powder Shampoo for Normal Hair
Nothing to say about the solid balm, it works perfectly. Moisturises well, has a pleasant smell which remains on the skin. I'll buy this product again!
Eva S.
28 years old, Paris, Solid Moisturizing Balm
I tested the powder shampoo, it seems strange at first that it's powder but the result is great - my hair feels very soft 😊
Marie W.
20 years old, Courbevoie, Shower Shampoo Powder
Very good first impression. The shampoo powder foams quickly and the texture is thick and creamy. It spreads through the hair well and cleans the scalp. It made my hair feel light for several days.
VALERIE R.
56 years old, Paris, Powder Shampoo for Fragile Hair
The shower shampoo pack is great: It's light and compact… ideal for travel. A little adaptation is necessary at first, but now this product is essential for my camping trips 😊
Pierre M.
57 years old, Tours, Shower Shampoo Powder
Great ! This shower shampoo lathers very pleasantly, leaves hair supple, silky and skin very soft. I'm delighted to have found a product that suits me and is eco-responsible! I fully recommend it !
Marie-Pierre C.
56 years old, Marseille, Shower Shampoo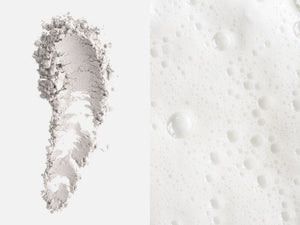 The Advantages of Powder Shampoo
By eliminating water from our formulas, we focus on what truly matters: high-quality natural ingredients without dilution or chemical additives. Our gentle, ultra-foaming shampoos are highly effective and additive-free.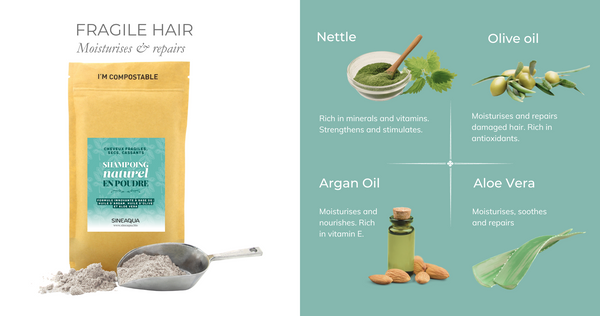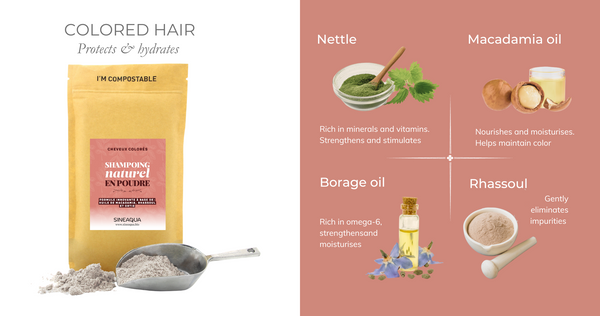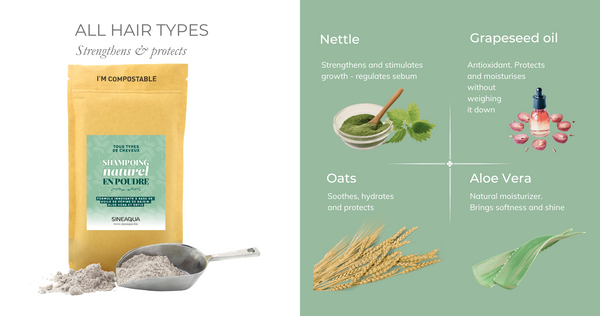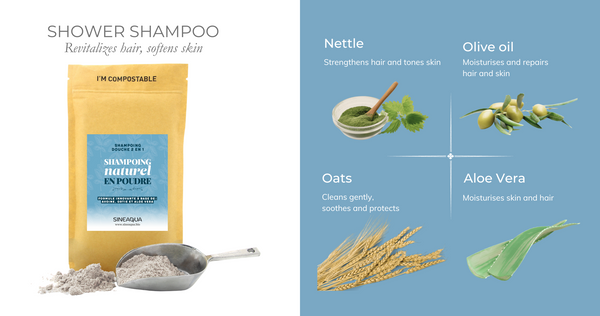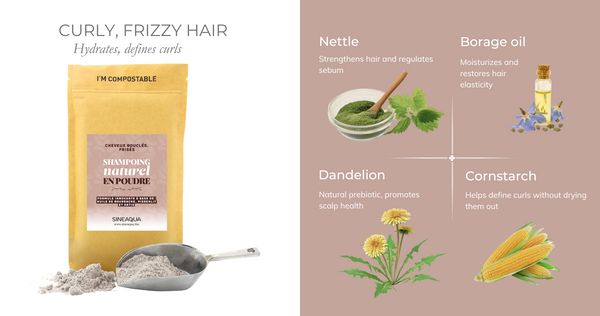 Let customers speak for us