2 in 1 body + hair shower-shampoo 
Our shower-shampoo powder instantly transforms into generous foam on contact with water. This practical and compact 2-in-1 product washes hair and cleanses skin with a gentle, natural and synergistic formulation.
Specially designed to gently cleanse the skin and hair, this product is designed for the whole family. Its formula, composed of 98% natural ingredients, is suitable for all skin types, even sensitive, as well as all hair types, even fragile.
Without water and without chemical additives
Formulated naturally and without water, this gentle powder shampoo is guaranteed to be silicone-free, sulfate-free, essential oil-free, dye-free, surfactant-free, paraben-free, phthalate-free and bisphenol A-free.
Formula based on natural ingredients
For this universal product, we have selected ingredients with beneficial properties for the skin and the hair fiber. A synergy of elements which cleanse the epidermis without stripping it and which wash hair of all types, without weighing it down.
The formula based on natural and organic ingredients is completely biodegradable . Each ingredient is carefully selected, according to rigorous criteria. We always favor local sourcing, close to our manufacturing workshop in Provence.
60 g compostable eco-refill.
Main Active Ingredients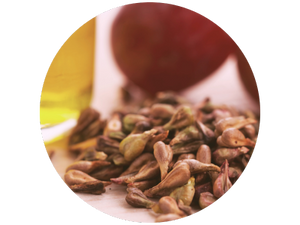 Grapeseed oil
REPAIRS & SOFTENES
Nourishing and restructuring, grapeseed oil is ideal for hydrating, repairing and regenerating skin and hair cells. It softens the skin and soothes dry skin, while providing radiance, softness and shine to the hair.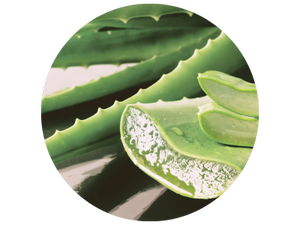 Aloé Vera
HYDRATES & SOOTHES
A true thirst-quenching elixir, aloe vera is very well tolerated by all skin and hair types. Rich in antioxidants and vitamins A6 and B9, it deeply hydrates the skin, soothing feelings of tightness or discomfort, and gently cleans the hair fiber. Hair regains suppleness and shine, is easier to style and grows back faster.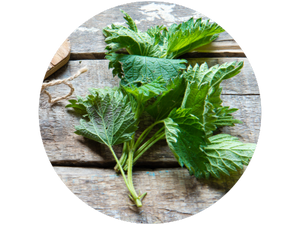 Nettle
STRENGTHENS & RESTORES
Endowed with great nutritional richness, nettle strengthens hair and restores its natural shine. Seboregulator, it cleanses the scalp, soothes itching, and fights hair loss. Rich in vitamins A, C, B2, B5, B9, as well as sulfur, zinc, copper, iron, silica, calcium and potassium, it rebalances and visibly beautifies the hair.
A Simple and Effective Routine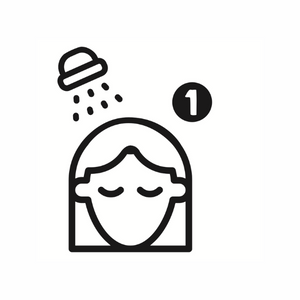 1. Wet your hair in the shower.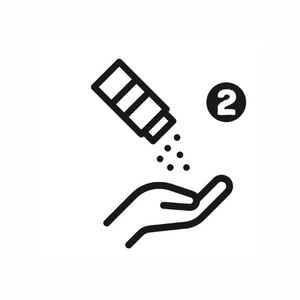 2. Pour a small amount of powder into the palm of your hand (1 to 2 teaspoons depending on the length of the hair).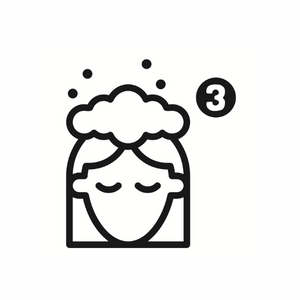 3. Apply directly to wet hair and skin. Massage and savor the creamy foam.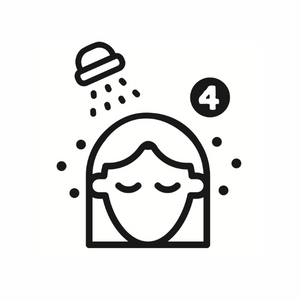 4. Rinse under water as usual.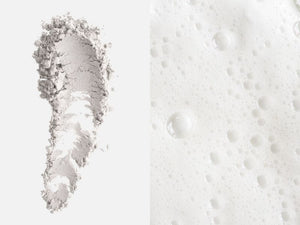 The Benefits of a Powder Formula
By removing water from our formula, we focus on the essentials: high-quality natural ingredients, without dilution or chemical additives.
Avoid wasting water
Contains only natural ingredients
Gentle, ultra-foaming, effective
Reusable and compostable packaging (no more plastic bottles)
Lightweight, compact and concentrated (ideal for travel)
douche-shampoing tres agreable
Je suis ravi d'avoir trouvé un produit naturel qui correspond à ma peau.
Facile à utiliser, malgré un petit temps d'adaptation pour bien doser la quantité.
Au top comme le shampoing/douche en flacon alu recyclable
Même avis que pour le shampoing/douche en flacon, c'est à dire Très très agréable, cette recharge permet d'être éco responsable et de recharger le flacon en alu à l'infini pour pouvoir l'emmener partout!
Ce shampoing douche mousse très bien
Super ! Ce shampoing douche mousse très bien et agréablement, laisse les cheveux souples, soyeux et la peau très douce. Je suis ravie d'avoir trouvé un produit qui me correspond et éco-responsable ! Je recommande !
shampoing douche
Ce produit est idéal à mettre dans un sac de sport. Léger, plus de problèmes de flacon qui s'ouvre dans le sac... et en plus très doux, agréable à utiliser, naturel... que des avantages !