Wash and Nourish Your Hair Naturally
Our conditioning and repairing powder shampoo instantly transforms into a generous lather on your wet hair. Its synergistic and natural formula gently cleanses the hair, purifies the scalp and nourishes the hair fiber.
Designed for daily washing of normal hair, this product is suitable for all hair types: straight, curly, fine or thick, colored or natural. It cleanses deeply without weighing down the hair.
Without water and without additives

Formulated naturally and without water, this shampoo is guaranteed to be silicone-free, sulfate-free, essential oil-free, coloring-free, surfactant-free, paraben-free, phthalate-free and bisphenol A-free.
A Synergistic Formula for Healthy and Glowing Hair
This shampoo is made from natural and organic ingredients of exceptional quality. Each element is carefully selected, according to rigorous criteria. We always favor local sourcing, close to our manufacturing workshop. The formula is completely biodegradable, respectful of the environment and your health.
Reusable and recyclable 25g aluminum bottle , ideal for the home . To be used with eco -recharge .

Main active ingredients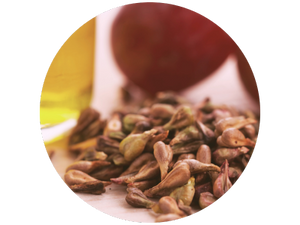 Grapeseed oil
STIMULATES & REVITALIZES
Regenerating and restructuring, grape seed oil revitalizes the hair and rebuilds damaged hair fibers. It restores radiance, softness and shine to the hair and stimulates hair regrowth. It is also sebum regulating.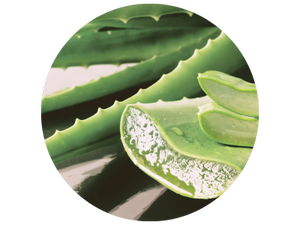 Aloé Vera
REPAIRS & HYDRATES
This natural active ingredient, known since antiquity, has no equal in restoring suppleness and shine to hair. Rich in vitamins A, B6, B9, and powerful antioxidant, aloe vera deeply hydrates hair. Soothing, restorative, and detoxifying, it facilitates styling and promotes regrowth.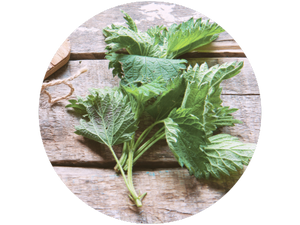 Nettle
STRENGTHENS & SOOTHES
Endowed with great nutritional richness, nettle strengthens hair and restores its natural shine. It cleanses the scalp, soothes itching, and fights hair loss. Rich in vitamins A, C, B2, B5, B9, as well as zinc, copper, iron, calcium and potassium, it rebalances and beautifies the hair.
A Simple and Effective Routine
Easy to use :
1. Wet your hair in the shower.
2. Pour a small amount of powder into the palm of your hand (1 to 2 teaspoons depending on the length of the hair).
3. Apply directly to wet hair and massage. Savor the creamy foam that spreads throughout the hair
4. Rinse under water as usual.
Store well dry.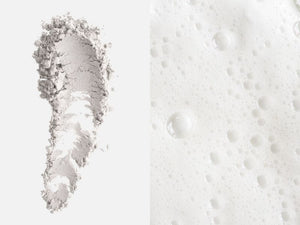 The Benefits of a Powder Formula
By removing water from our formula, we focus on the essentials: high-quality natural ingredients, without dilution or chemical additives.
Avoid wasting water
Contains only natural ingredients
Gentle, ultra-foaming, effective
Reusable and compostable packaging (no more plastic bottles)
Lightweight, compact and concentrated (ideal for travel)
C'était un cadeau...
Shampoing offert à ma fille et ma belle fille ; ravies toutes les deux pour leur longue chevelure
Doux et agréable
Après 2 semaines d'utilisation, c'est assez facile à doser
Un produit excellent, je recommande
Ce shampoing est très agréable à utiliser, la mousse est rapidement onctueuse et lave parfaitement. J'ai rarement vu un produit avec une liste aussi courte d'ingrédients et une composition aussi naturelle. Je fais immanquablement des réactions allergiques aux produits classiques vendus en grande surface qui contiennent une liste à rallonge d'ingrédients souvent irritants. Ce shampoing ne me déclenche strictement aucune intolérance et les cheveux sont beaux et souples. Le format plus compact est très appréciable également dans la salle de bain ou en déplacement. Que des avantages enfin! C'est parfait!
Tres bien mais difficile à doser au début
J'ai eu des difficultés pour doser au début, j'en mettais trop et ca moussait beaucoup. Depuis j'ai trouvé le bon dosage, la mousse est douce et onctueuse, c'est très agréable. je recommande.
Shirley
Rien a dire
Bien doser, pas évident au début.
Sinon c'est très bien et parfait pour notre fils, ça ne pique pas les yeux....