Wash and nourish your hair naturally
Our repairing and strengthening shampoo for fragile hair immediately transforms into a creamy foam on wet hair. This synergistic and natural formula gently cleanses and nourishes the hair fiber without weighing it down, purifies the scalp and stimulates the hair bulb. Its generous foam with a natural and light fragrance leaves hair soft, supple and detangled.
Without water and without additives
Formulated naturally and without water, this shampoo is guaranteed to be silicone-free, sulfate-free, essential oil-free, coloring-free, surfactant-free, paraben-free, phthalate-free and bisphenol A-free.
A Synergistic Formula for Healthy and Glowing Hair
This shampoo is made from natural, organic and completely biodegradable ingredients. Each ingredient is carefully selected, according to rigorous criteria. We always favor local sourcing, close to our manufacturing workshop in Provence.
Reusable and recyclable 25g aluminum bottle, ideal for the home. To be used with eco-recharge .
Main Active Ingredients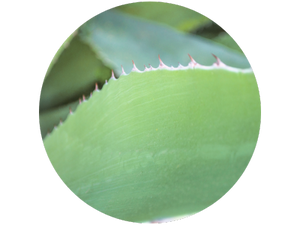 Yucca
FORTIFIES & DETOXIFIES
Ultra concentrated in vitamins A, B and C, Yucca is also rich in Calcium, Potassium, Phosphorus, Iron, manganese, Copper, selenium and Silicon. An outstanding antioxidant, yucca detoxifies the scalp, fights dandruff, and brings strength and shine to hair.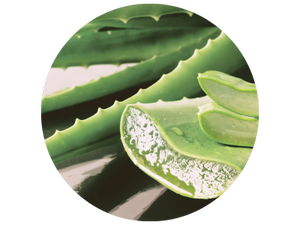 Aloe Vera
HYDRATES & SOOTHES
This natural active ingredient, known since antiquity, has no equal in restoring suppleness and shine to hair. Rich in vitamins A, B6, B9, and powerful antioxidant, aloe vera deeply hydrates hair. Soothing, restorative, and detoxifying, it facilitates styling and promotes regrowth.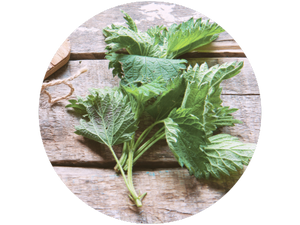 Nettle
STRENGTHEN & REBALANCE
Endowed with great nutritional richness, nettle strengthens hair and restores its natural shine. Seboregulator, it cleanses the scalp, soothes itching, and fights hair loss. Rich in vitamins A, C, B2, B5, B9, as well as sulfur, zinc, copper, iron, silica, calcium and potassium, it rebalances and visibly beautifies the hair.
A simple and effective routine
Easy to use
1. Wet your hair in the shower.
2. Pour a small amount of powder into the palm of your hand (1 to 2 teaspoons depending on the length of the hair).
3. Apply directly to wet hair and massage. Savor the creamy foam that spreads throughout the hair
4. Rinse under water as usual.
Store well dry.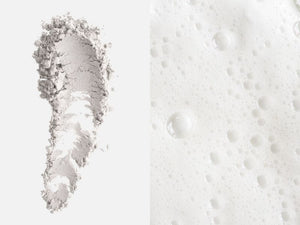 The benefits of a powder formula
Gentle, ultra-foaming, effective
Avoid wasting water
No plastic bottles
Contains only natural ingredients
Vegan and without chemical additives
Light, compact, concentrated
Mixed product, ideal for the whole family
Très doux
Shampoing doux qui mousse bien et rend mes cheveux légers.
Surtout très efficace et apaisant pour les démangeaisons et les pellicules du cuir chevelu qui m'embêtaient depuis longtemps.
J'ai enfin trouvé mon shampoing! ☺️
Super
Super produit ! Cheveux propres, légers, agréables au toucher...
J'ai testé le shampoing en poudre, ça fait bizarre le fait que ce soit en poudre mais le résultat est top' j'ai les cheveux tout doux 😊